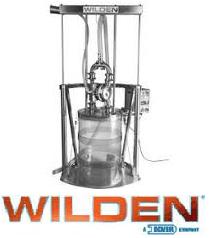 The Saniflo DUS (Drum Unloading System) is a unique pneumatic drum pump unloader capable of unloading full size drums in a matter of minutes. This system is designed for viscous fluids that present application challenges for other drum pump unloaders. The DUS is dependable, reliable and efficient, significantly improving your product recovery rates and increasing your profits.
Features
Designed for viscous fluids.
Fits up to 2″ size pump.
All pneumatic operation.
Variable operating pressures.
Intrinsically safe operation.
Accurate drum alignment.
FDA CRF 21 compliant.
Unloads 55 gal (200kg) drum in minutes.
Construction
316 stainless steel construction
Sanitary elastomer options.