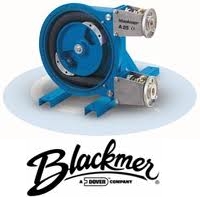 The Abaque Peristaltic pumps are rugged, industrial, self-priming hose pumps that can handle your toughest fluid transfer needs, from abrasive and aggressive fluids to sheer sensitive, viscous and particle-laden materials. The Abaque Series has excellent volumetric capacity which makes this pump well suited for dosing applications. The simple, seal-less design is run-dry capable, reliable and eliminates any potential leak points.
Features
Reversible.
Continuous dry-run capability.
Self-priming.
Suction lift up to 29.5 feet (9m) of water.
Particles up to 15-25% of hose diameter.
Hoses are interchangeable with, and can be used in Bredel pump models.
Construction
Ductile iron pump case and rotor
Aluminum or cast iron shoes
Steel cover
Stainless steel flange and brackets
Stainless steel, polypropylene or Kynar/PVDF hose insert options
Natural rubber, Buna-N and EPDM hose material options
Ratings
Flows to 211 GPM
Pressures to 217 PSIG (15 bar)
Temperatures to 176°F (80°C)